We arrived in Ensenada on a Sunday (January 31st), immediately followed by a holiday, and since the gate of the dock was locked both from the inside and the outside, we were effectively in lockdown. With complications on the immigration procedures that we may detail in another post, we wouldn't end up being entirely legal into Mexico until 10 days later.
After arrival, we waited for the two days (making the most out of the internet connection!) looking at Mexico walking by our cockpit on the port walkway. Mexican music during the whole afternoon animated the holiday. Strange to get a sort of overview of what was awaiting us, but not being able to reach it.
Ensenada calling!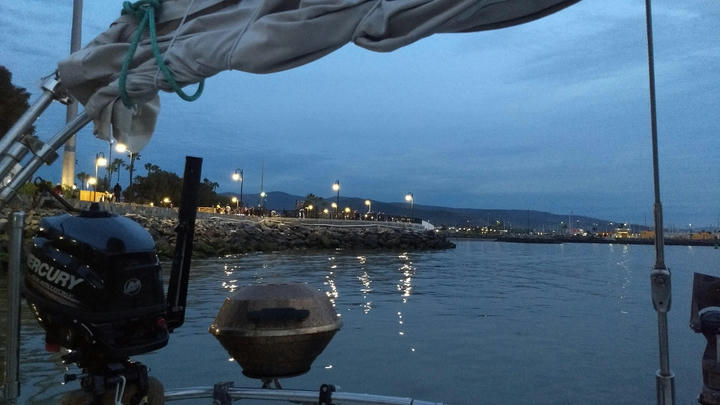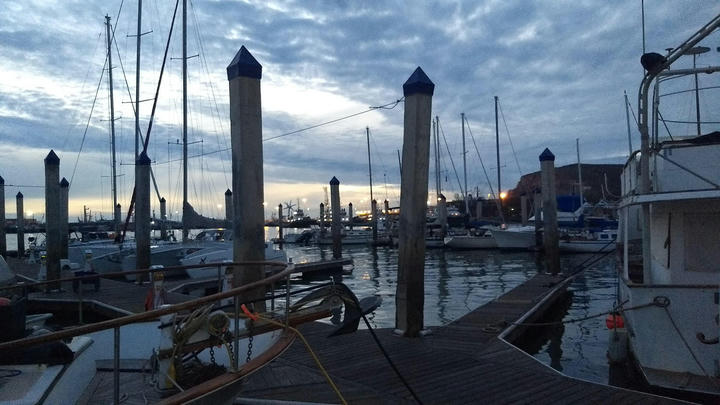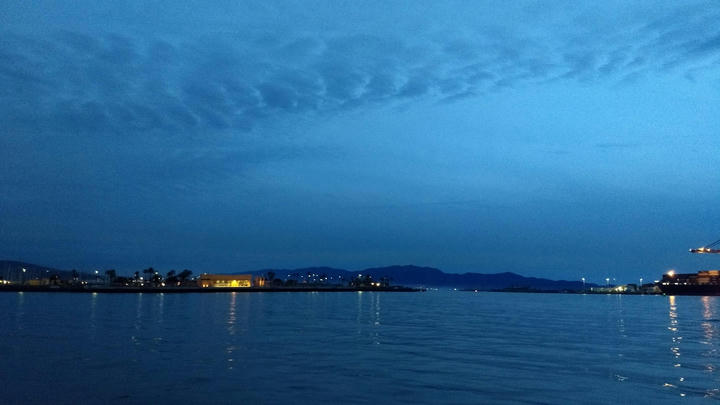 Finally, on the Tuesday when we were hoping to check-in and finally be free, we learned from our contact at the marina, that we wouldn't be allowed to disembark until a team of doctor would clear us out - sounds reasonable during a pandemic. They would show up anytime in the morning, after finishing with their inspection of the giant cruise ship that had showed up during the night.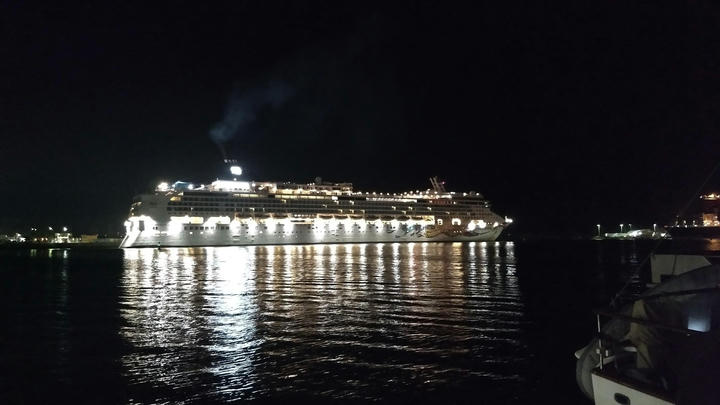 Luckily, only the crew was to be inspected (perhaps the ship was empty?) but we had to wait onboard until they show up. No even allowed to cross the street to get a shower until then, or Victor, the harbor master would be in trouble for allowing us out. Luckily, our friendly dock mate Alister, and his wife Julia, had pitied us the day before and landed us one of their key fob to refresh ourselves and use the marbled showers which reputation goes all the way to San Francisco, we couldn't be more grateful!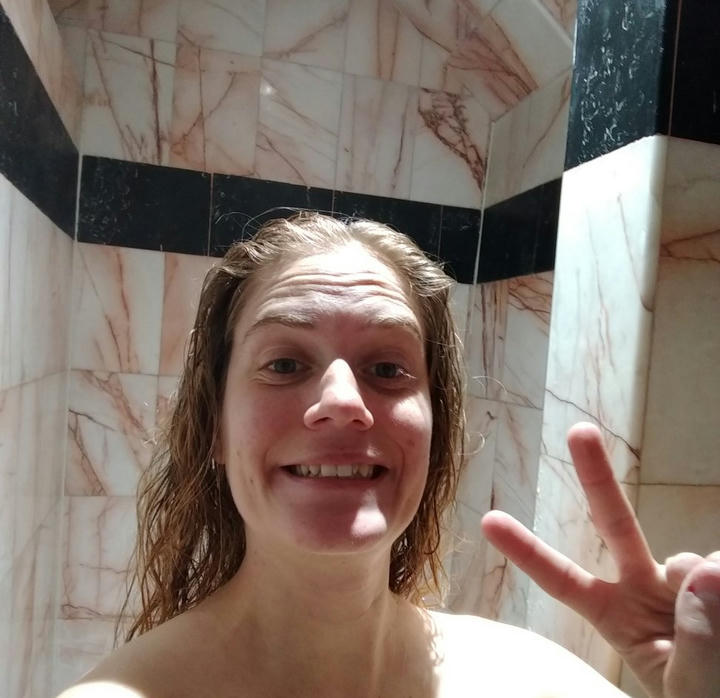 We waited for the sanitary team all morning, our hopes of checking in Mexico melting quickly (we woke up at 8AM totally pumped up for the customs!) and the friendly and English speaking team of two sanitary official checked us out around 1PM, after temperature check and questions about the health of the crew. Victor confirmed that it was too late and we would have to wait for the next day to start the entry paper. However, our wait got rewarded with the graal, the key fob to the outside world (and to the showers!)...